Looking to bake delicious holiday treats this December? Grab a hot cup of cocoa, your favourite apron, put on some holiday music and lets get started making the perfect holiday treats!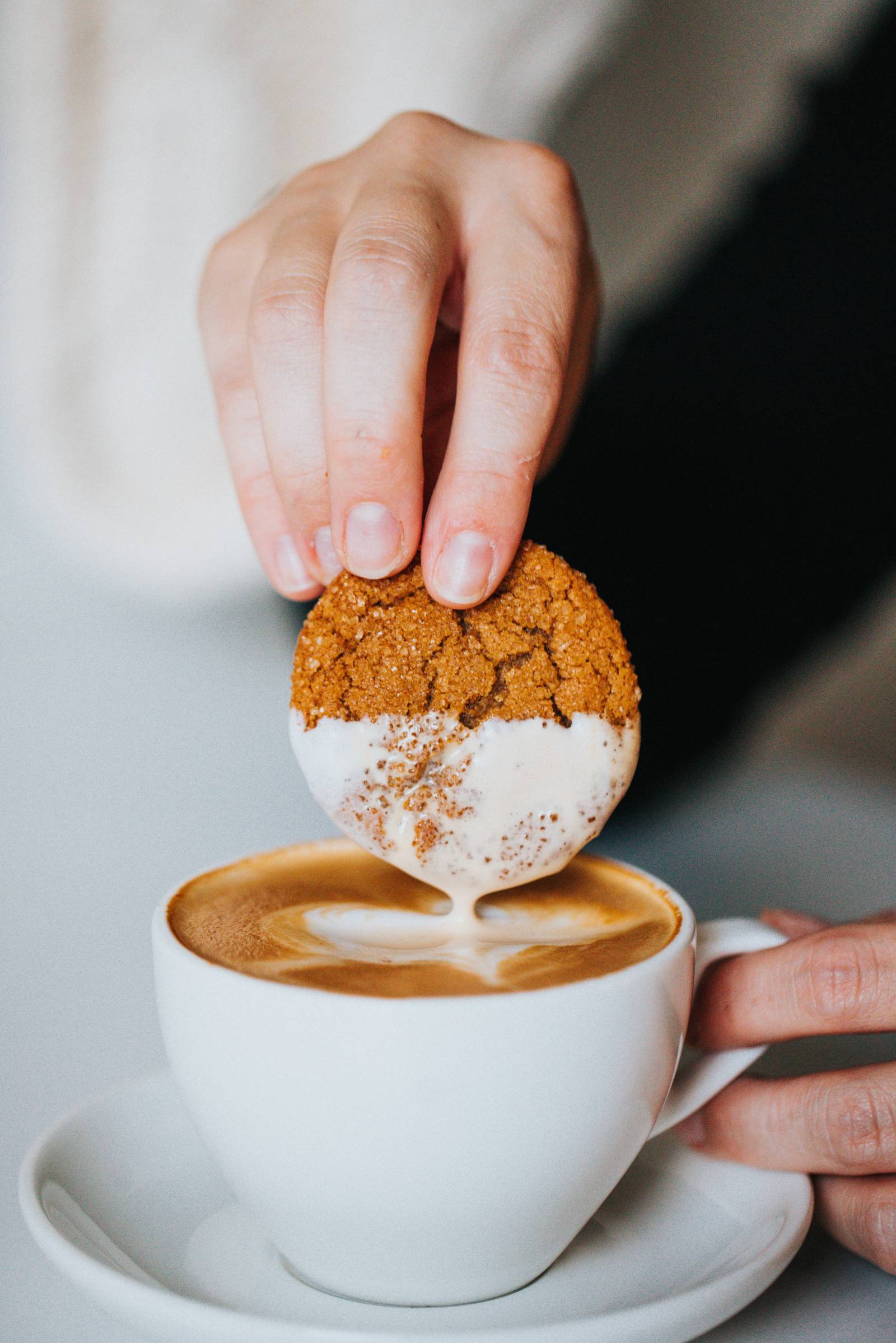 First up, Best ever Ginger Molasses Cookies
Ingredients
1 1/4 cup unsalted butter at room temperature
2 cups white sugar
2 eggs
1/2 cup molasses
4 cups all purpose flour
1/2 tsp salt
4 tsp baking soda
2 tsp ground cinnamon
1 tsp grated fresh ginger or powdered ginger
1/2 tsp ground cloves
1/3 cup white sugar for rolling
Instructions
Add the butter to the bowl of your stand mixer fitted with the paddle attachment. Cream the butter on medium high speed until it is soft and creamy and the colour begins to turn pale (use a hand mixer if you wish).

Add the sugar and beat on medium high speed for 2 minutes, scraping down the sides of the bowl a few times.

Beat in the eggs on medium high speed one at a time, scraping down the bowl after each addition.

Beat in the molasses and scrape down the bowl to ensure everything is evenly combined.

In a separate bowl, combine the flour, baking soda, grated ginger, cinnamon, cloves and salt. Whisk these ingredients together to they're combined and dump the mixture into the bowl of the stand mixer with the butter mixture.

Combine the butter mixture and the dry ingredients on low speed just until no streaks of flour remain. You'll have to scrape down the sides of the bowl a few times to make sure everything is incorporated.

Cover the dough with plastic wrap and chill in the fridge for one hour.

After one hour has passed, preheat your oven to 350 degrees Fahrenheit.

Remove the dough from the fridge and shape it into about 36 balls with your hands, rolling each ball of dough in the white sugar and placing it on a baking sheet prepared with some parchment paper. Remember to space the cookies out appropriately...this recipe makes about 3 dozen cookies so you'll likely need to bake 3 or more sheets of cookies.

Bake each sheet of cookies for 10-11 minutes at 350 degrees Fahrenheit.

When you remove the baking sheet from the oven, let the cookies cool on the baking sheet until they've cooled almost completely. This will help them achieve that soft and chewy texture as they continue to bake on the inside even after they've been removed from the oven.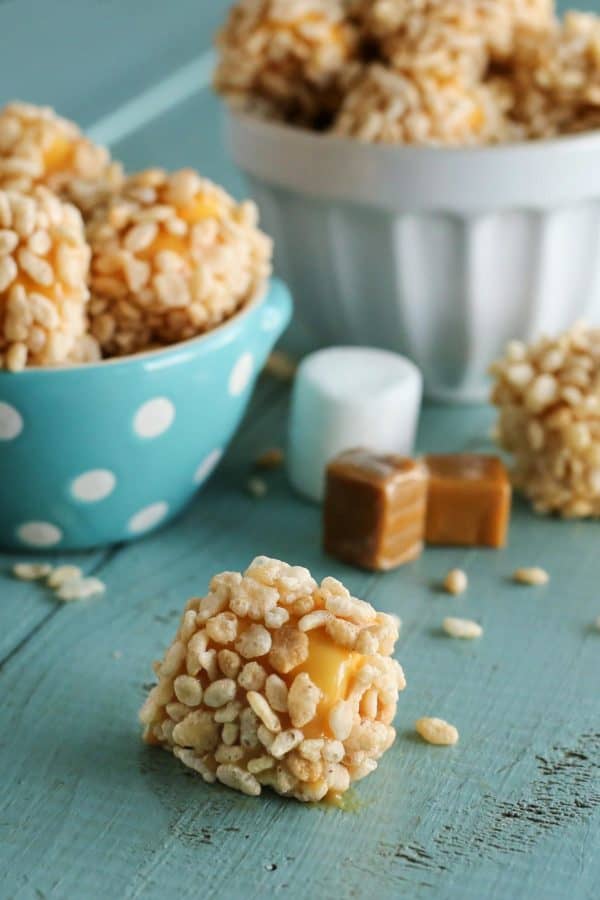 Looking for something quick & easy but so yummy? Then this one is for you! Marshmallow Carmel Rice Krispy Puffs
Ingredients
14 oz. individually wrapped caramels candy, unwrapped (kraft is a good option)
1 (14-oz.) can sweetened condensed milk
4 teaspoons unsalted butter
60 large marshmallows (fresh and soft are the best!)
8 cups Rice Krispies cereal
Instructions
Set up a double boiler over medium-low heat and melt the caramels, sweetened condensed milk, and butter until a smooth caramel mixture forms -preferred method. You could also use a medium heat-proof bowl and melt the ingredients in the microwave on a low setting, stirring regularly. Just be careful to not let the mixture scorch.
Line a large rimmed baking pan with a layer of wax paper. Place a couple cups of rice cereal into a medium-size, low, wide bowl. Set aside.
Drop a marshmallow into the caramel. Using a fork in each hand to maneuver the marshmallow, quickly turn the marshmallow to completely cover it with caramel. Lift the marshmallow out with one of the forks, and tap the fork handle lightly on the side of the bowl to force excess caramel down through the fork's tines and back into the bowl. Slide the fork outward from the bowl, dragging the bottom of the tines along the rim of the bowl, letting any other excess caramel drip down the inside of the bowl. Transfer caramel-dipped marshmallow to the bowl of rice cereal. Dedicate a third fork for rolling the caramel-dipped marshmallow around in the cereal. Once marshmallow is coated with a layer of cereal, transfer it to the prepared baking pan. Repeat with remaining marshmallows. Add more rice cereal to the bowl as needed.
Once caramel is set, store in an air-tight container with wax paper separating any layers.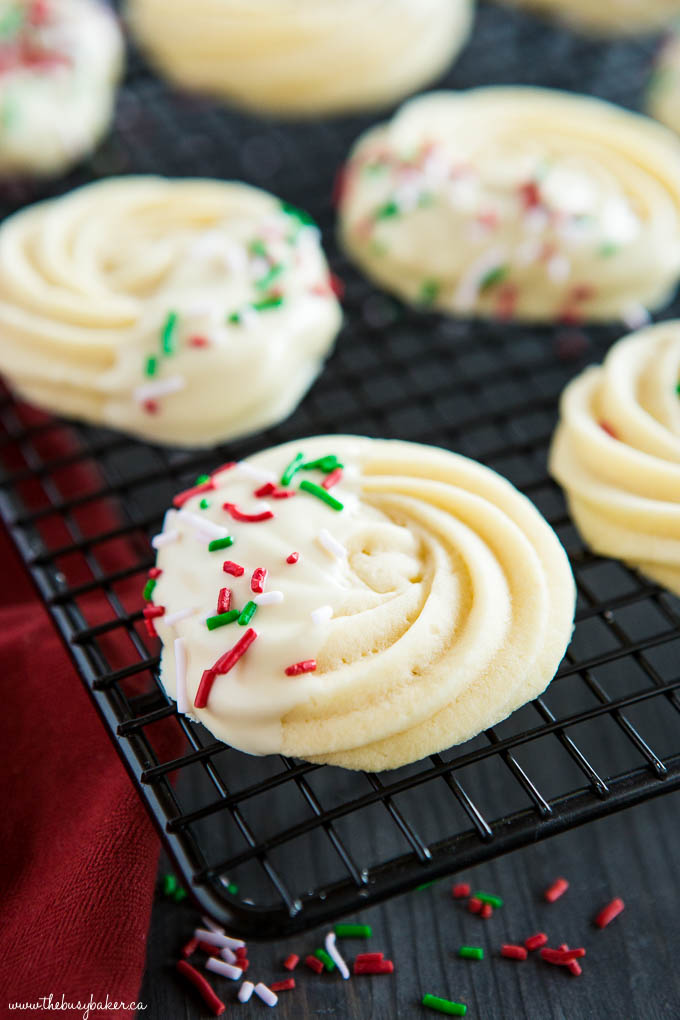 Next up Peppermint White Chocolate Shortbread Cookies
Ingredients
1 1/8 cups unsalted butter at room temperature (250 grams)
2/3 cups powdered sugar sifted to remove lumps
1 egg white
a few drops of peppermint extract
2 cups all purpose flour spooned and levelled, NOT scooped (300 grams)
a pinch of salt
8 ounces white chocolate melted (approx 220 grams)
a few drops of peppermint extract
sprinkles or crushed candy canes for decorating
Instructions
Preheat your oven to 325 degrees Fahrenheit and prepare two large baking sheets by lining them with parchment paper.

In a large bowl with a hand mixer, or in the bowl of your stand mixer, whip the butter on medium high speed for about 2 minutes or until it's light and fluffy.

Add the sifted powdered sugar and mix on low speed together with the butter until incorporated.

Add the egg white and the peppermint extract, and continue to mix on medium low speed until completely incorporated.

Add the flour and salt and mix on low until completely incorporated, scraping down the sides of the bow;

Add the dough to a piping bag fitted with an open star tip and pipe the cookies onto the baking sheet, starting in the middle and piping in a circular motion outward. Gently smooth out the end after you pipe each cookie with a clean finger.

Bake the cookies at 325 degrees Fahrenheit for about 9-10 minutes, or just until the cookies lose their shine. Remove them from the oven before they begin to brown around the edges.

Let the cookies cool on a wire rack until they're cooled completely.

Melt the white chocolate in a double boiler or in a microwave-safe bowl in the microwave on 50% power for 30 second increments just until it's melted completely.

Stir a few drops of peppermint extract into the melted white chocolate.

Dip each of the cookies into the melted white chocolate about half-way and place them back onto the wire rack or onto a baking sheet lined with parchment paper.

Sprinkle some crushed candy canes or sprinkles onto the white chocolate while it's still wet.

Let the cookies sit until the white chocolate has set (place them in the fridge to set quickly, if desired).

Store in an airtight container for up to 3 days, or serve immediately.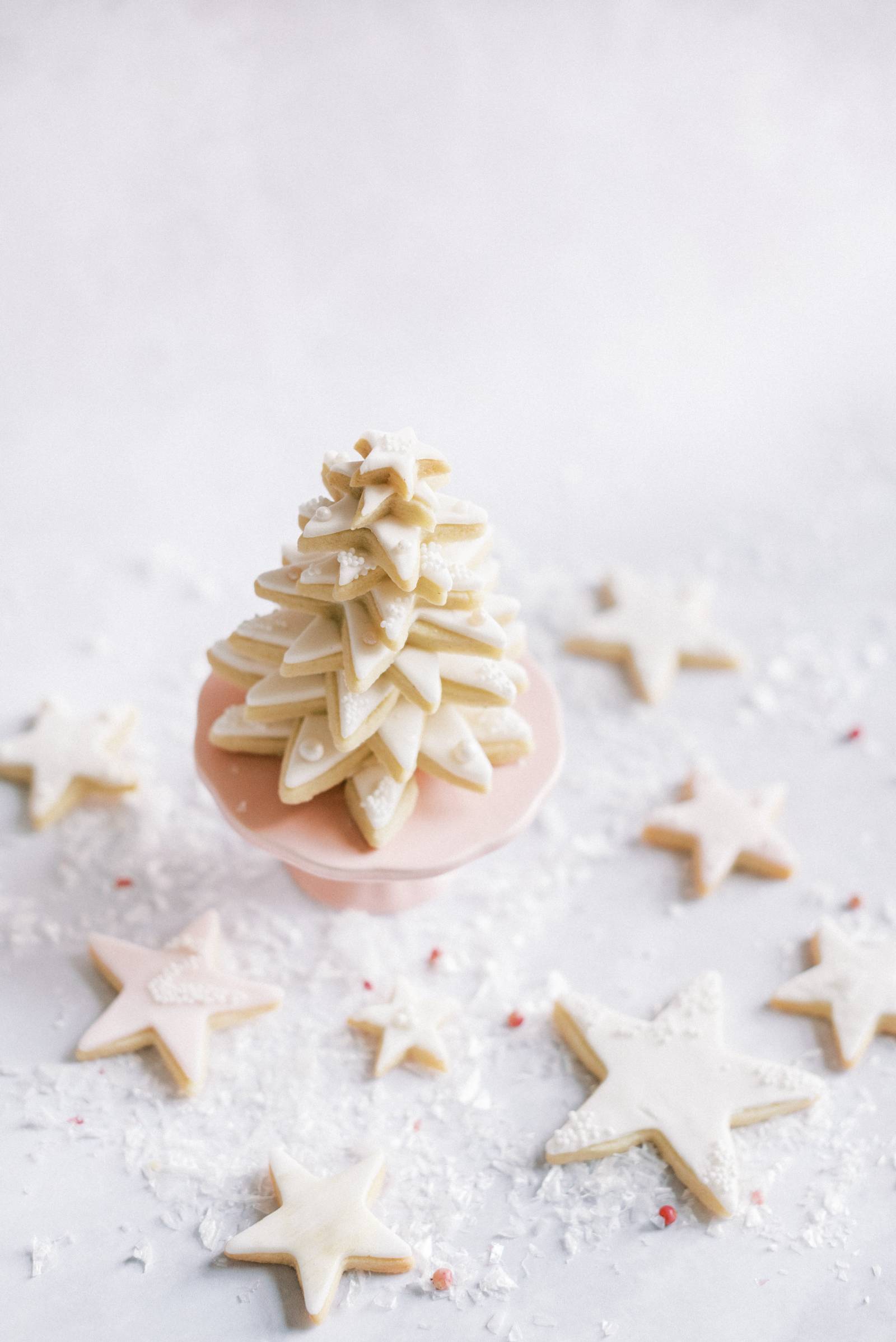 Are you looking for some tasty gluten-free options? Here you will find Gluten Free Christmas Sugar Cookies
Ingredients
Cookies:
1cup granulated sugar
1/2cup shortening
1/2cup butter, softened
2teaspoons pure vanilla extract
1egg
2 1/2cups Betty Crocker™ All-Purpose Gluten Free Rice Flour Blend
1/2teaspoon gluten-free baking powder
1/4teaspoon salt
Glaze
1cup gluten-free powdered sugar
2tablespoons milk
Instructions
In large bowl, beat granulated sugar, shortening and softened butter with electric mixer on medium speed, scraping bowl often, until creamy. On low speed, beat in vanilla and egg. Stir in flour blend, baking powder and salt until well mixed. Divide dough in half; shape each half into disk. Wrap in plastic wrap; refrigerate about 1 hour or until firm.

Heat oven to 375°F. On work surface lightly sprinkled with flour blend, roll each half of dough to 1/4-inch thickness. Cut with 2 1/2-inch cookie cutter. Place 1 inch apart on ungreased cookie sheets.

Bake 8 to 12 minutes or until edges are lightly browned. Let stand 2 minutes on cookie sheet; remove to cooling rack. Cool completely, about 15 minutes. Stir together Glaze ingredients. Spread on cookies. Sprinkle with additional granulated sugar, if desired.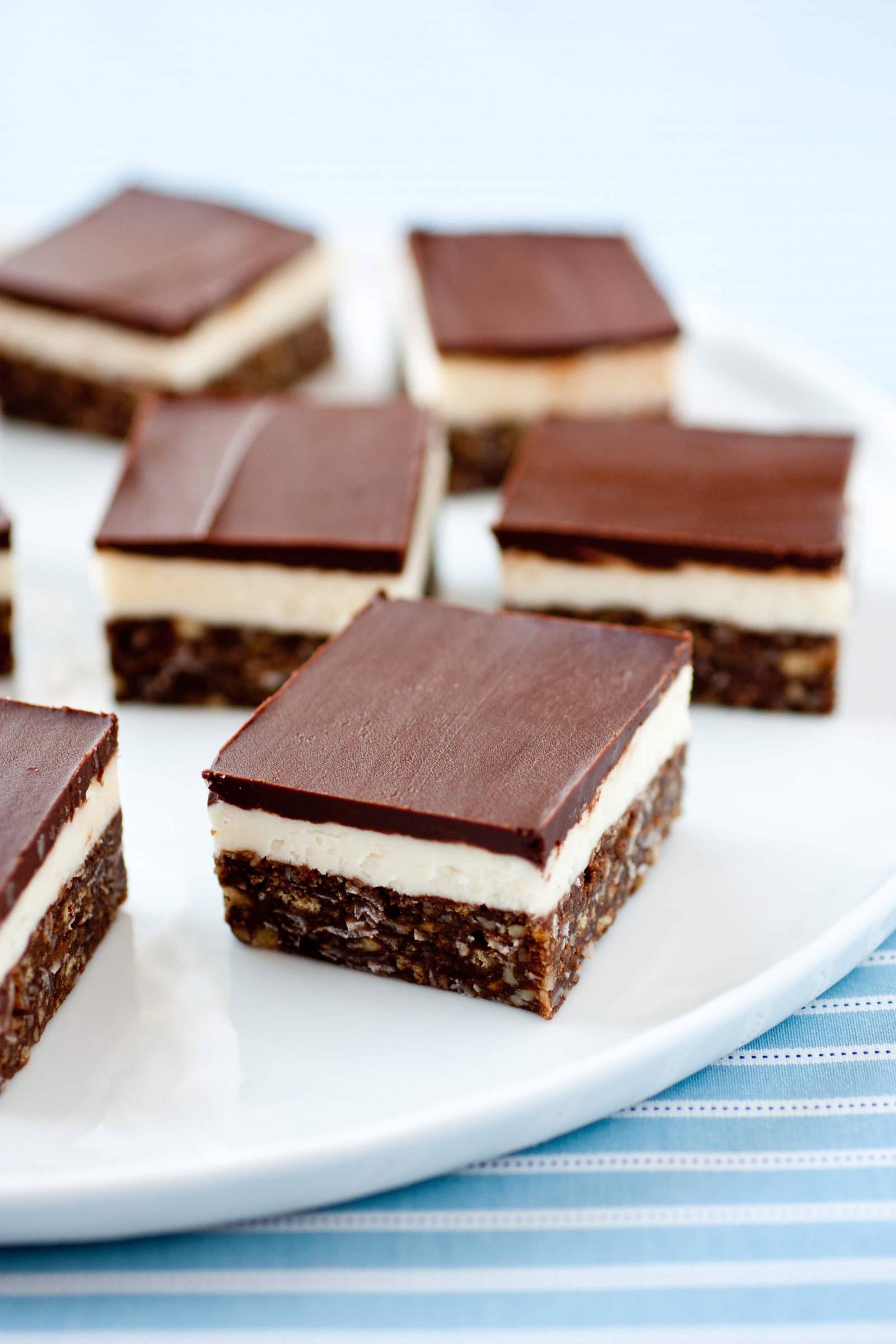 Last but not least, Nanaimo Squares
Nanaimo Base
1/2 cup + 2 tablespoons unsalted butter
1/2 cup cocoa powder, sifted
1/2 cup granulated sugar
1 egg
1/4 teaspoon pure vanilla extract
3 1/4 cups graham cracker crumbs
1 cup unsweetened shredded coconut
Chocolate Brownies
1 cup + 2 tablespoons melted butter
2 tablespoons vegetable oil
2 1/2 cups granulated sugar
4 eggs
1 egg yolk
1 tablespoon pure vanilla extract
1 1/4 cups all purpose flour
1 cup cocoa powder
1/4 teaspoon salt
Nanaimo Filling
3 1/4 cups icing sugar
2/3 cups unsalted cutter, room temo
1/4 cup vanilla custard/pudding powder
1/4 cups whole milk
4 drops food colouring gel
Chocolate Topping
1 cup chopped dark baking chocolate
2 tablespoons unsalted butter room temp
Nanaimo Base:
1. Preheat oven to 350F. Spray 13x9 inch baking dish with cooking spray. Line with parchment paper.
2. In a small saucepan over low heat, melt the butter. In a small bowl, whisk together the cocoa powder and sugar, then add ito the saucepan. Stir to combine. In the same small bowl. whisk together the egg and vanilla. Slowly pour into the saucepan while whisking constantly. Stir the mixture over low heat for about 2-3 minutes, or until thickens.
3. Remove from the heat. Add the graham cracker crumbs and coconut. Stir to combine. Transfer the Nanaimo Base to the prepared baking dish and press firmly to create and even layer.
Chocolate Brownies
1. In the bowl of a stand mixer fitted with the whisk attachment, whip the melted butter, oil, and sugar on high speed for 1 minute. Add the eggs, egg yolk, and vanilla and whip on medium-high speed for an additional minute, or until the mixture becomes lighter in colour.
2. Remove the bowl from the mixer and sift the flour and cocoa powder into the wet ingredients. Add salt. Using a spatula gently fold dry ingredients until just combined. Do not over mix.
3. Pour the batter over the Nanaimo Base. Using a spatula spread it into an even layer. Bake for 30-40 minutes. Let cool to room temp.
Nanaimo Filling
1. In the bowl of a stand mixer fitted with the paddle attachment, beat the sugar, butter and vanilla custard powder on medium speed until combined. Reduce speed to low. Slowly add the milk, 1 tablespoon at a time, until the mixture is smooth and creamy. Add the food colouring and beat until the colour is uniform.
2. Using a spatula, spread the filling over the Chocolate Brownies in an even layer. Cover and place in the fridge for 30 minutes.
Chocolate Topping
1. In a medium heat-resistant bowl, melt the chocolate and butter in the microwave in 30-second intervals, stirring after each interval, until mixture is smooth.
2. Once cool but malleable, pour the chocolate topping over the Nanaimo Filling. Using a spatula, spread it into an even layer. Cover and return to the fridge for 1 hour to set.
Assembly
1. Transfer the squares to a cutting board. Using a sharp knife, cute into 12 equal squares
2. Store in an airtight container in the fridge for up to 1 week. Remove from the fridge 30 minutes before serving.
We wish you the happiest holiday season!